Why Does Grief Seem to Come in Waves?
You might have heard of the expression before, the one that says that grief comes in waves. You might've heard people say it, or maybe you read it online. You might even have come across a poem that uses the expression. Regardless of where you heard the expression before, if you have experienced or are currently experiencing grief, you might have thought whoever first wrote this was right.
Grief feels like waves, because its intensity comes and goes, never quite staying the same. There might not be one universal way to grieve or experience grief, but the sensation of grief as waves is common nevertheless. Here are a few reasons why this might be the case.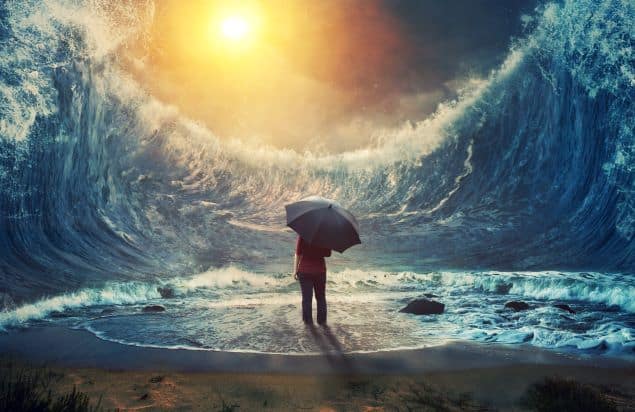 Grief is difficult to deal with. It's a lot to process at once: the reality of being in a world where you can't be with your baby. It's difficult to adjust to this reality, particularly because the loss was unexpected, and we need time to do so.
There's only so much we can handle at any given time, so we might process our grief little by little. Every time we think we might be feeling better, every time we feel we might have finished processing our grief, we might end up facing a different parts of  it that we are not aware of.  And that's okay. Grief is a difficult process, and taking it all in, little by little, is the best we can do at times.
The only universal truth about grief is that it's unpredictable. Grief seems like waves because it comes and goes on its own schedule. Some days will be harder than others, and there's no way to predict them. People react to grief differently: some cry for days on end, and others never cry at all. It doesn't mean they're not grieving; they're simply doing so in their own way.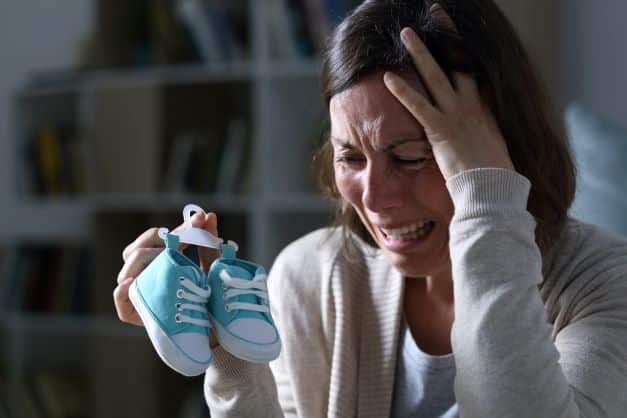 Anything can trigger your grief. It can be a song that you used to play during your pregnancy, a place you envisioned taking your baby one day, or a dish you thought you would make for your child.  Each thought, memory, or feeling might trigger new waves of grief. The smallest things can trigger your grief, no matter how common they are. They can also show up at any time, without warning.
It's tough, especially when you feel like you're finally having a better day and you find it easier to breathe for the first time in a long time. You can't avoid the triggers either, no matter how hard you try. But that's okay. That's why it's important to give yourself time to grieve.
It's difficult to know how to handle grief since it manifests differently for everyone. But there are a few constants that you can rely on. Make sure to take care of yourself: eat and sleep as much as you need and take breaks whenever you can. It's important to give yourself time to grieve and allow yourself to feel it, even when you'd rather do anything else.
Most importantly, know that you can rely on your support system. Maybe you have family members that can help you with some errands you just can't get yourself to do. Or you might have friends that are willing to lend a helping hand. Friends and family might be happy to let you talk about how you feel. Lean on the people you trust whenever you need them.
And if you need professional help, that's perfectly fine. Grief is tough, and there's nothing wrong with needing more help to cope. Feel free to reach out and schedule an appointment. Together, we can work on making your grief a little more bearable.
To learn more about how Mindful Reflections can help, check out our Pregnancy Loss Counseling page.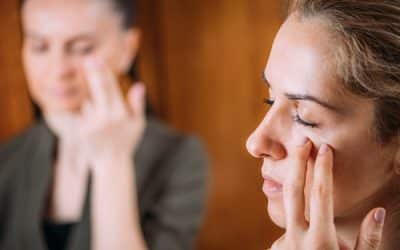 OCD fills your mind with intrusive thoughts, convinces you that devastating things will happen if...